Guest Speaker: Mississippi, Ohio, Tennessee and Cumberland Rivers
In addition to performing concerts in the Twin Cities area, JoAnn travels the Mississippi, Ohio, Cumberland and Tennessee Rivers as a Guest Speaker and Performing Artist for American Cruise Lines. 
In over a decade in this role as Guest Speaker, she has taken over 100 week long riverboat trips aboard the American Cruise Lines luxury riverboats: St. Paul to New Orleans, Pittsburgh to St Louis and up the Cumberland River to Nashville,  and on the Tennessee up to Chattanooga.  That works out to about 37 trips between St Paul and New Orleans - or about 66,000 miles of river travel!
Her popular daily talks onboard are enriched by her biology background, captivating speaking style, natural curiosity, love of history and her experiences growing up on and in the Upper Mississippi River in La Crosse, Wisconsin.
"My childhood was spent exploring the Upper Mississippi National Wildlife and Fish Refuge in my flatboat: camping, canoeing, birding, sailing, hunting, dreaming, fishing and waterskiing. In the winter we'd  skate and cross country ski on the frozen backwaters."
In writing and presenting talks, she enjoys finding the personal stories that make history come alive.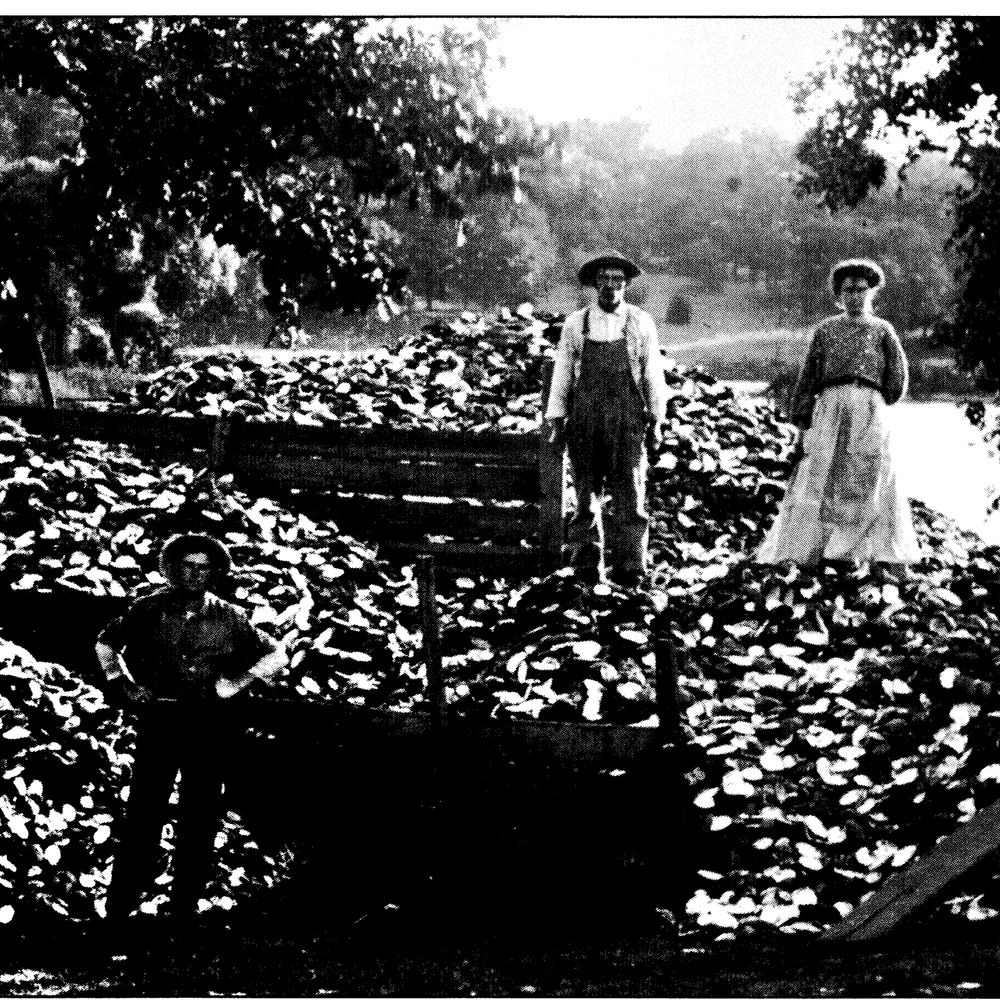 The Pearl Button Boom: The Mussel Industry on the Mississippi River
with JoAnn Funk
Did you know that in the early 1900's one third of the world's buttons were made from mussels in the Mississippi and Ohio Rivers? This short lived but profitable business of making buttons from Mississippi mussels was worth 23 million dollars to our economy! This is a riveting tale of mussels, automation, industry, greed, fashion, ecology, and murder!  
Rave Reviews
"If you are looking for a great speaker on an unusual topic, we highly recommend JoAnn's "Pearl Button Boom", an interesting and little known piece of history. She is not only warm and articulate but a pleasure to meet. You won't be disappointed." ... Jan Wolff, Program Committee Member, MN UU Fellowship
"Thanks! As a seamstress I so appreciated your talk. I was reminded of a Nancy Drew book where she and her boyfriend found an underground stream filled with shells with holes in them.  A former button factory!" ... Kathy Fischer-Eagle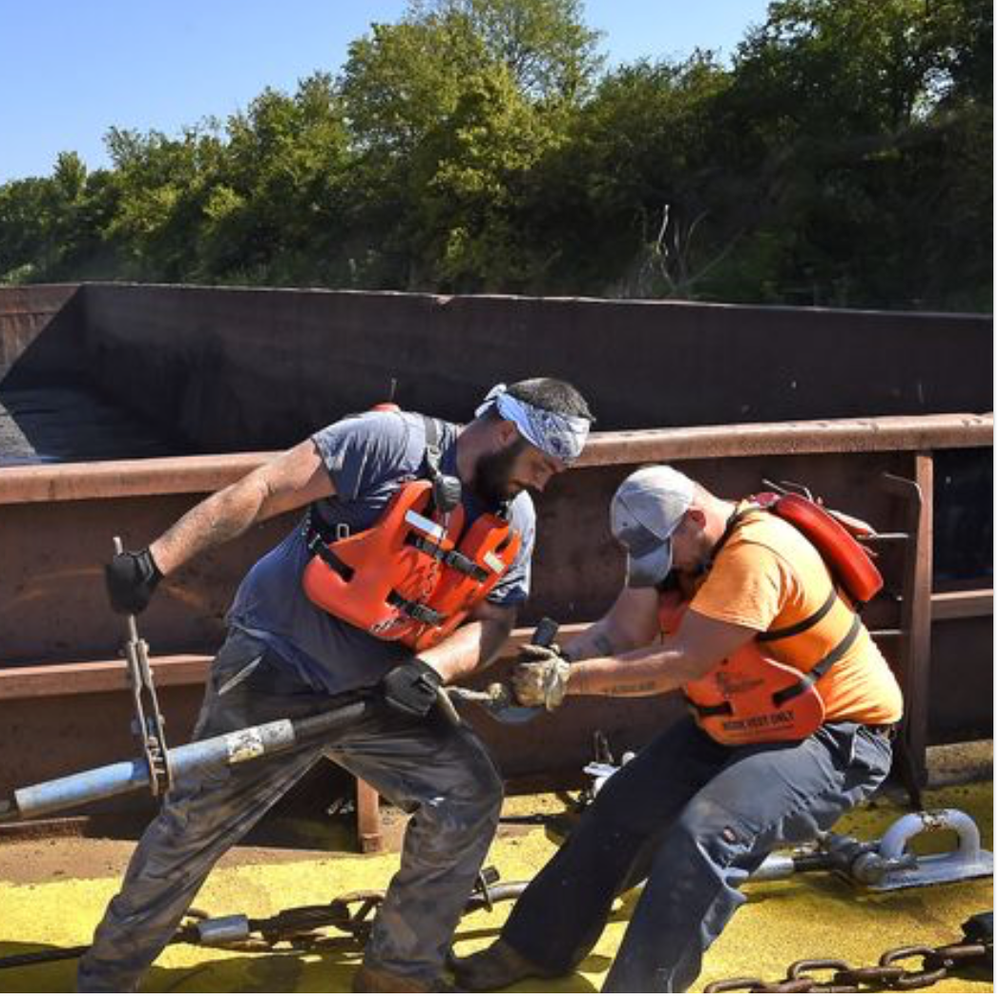 Livin' On the river
with JoAnn Funk
Whether they are rugged individualists, dreamers, survivors or a combination thereof, many people have, and still do, make the river their home. JoAnn gives you fascinating insight into the lives of some of these most interesting people: shantyboaters, people who dream of kayaking the entire river and those who work on the river, and organizations that support and train them.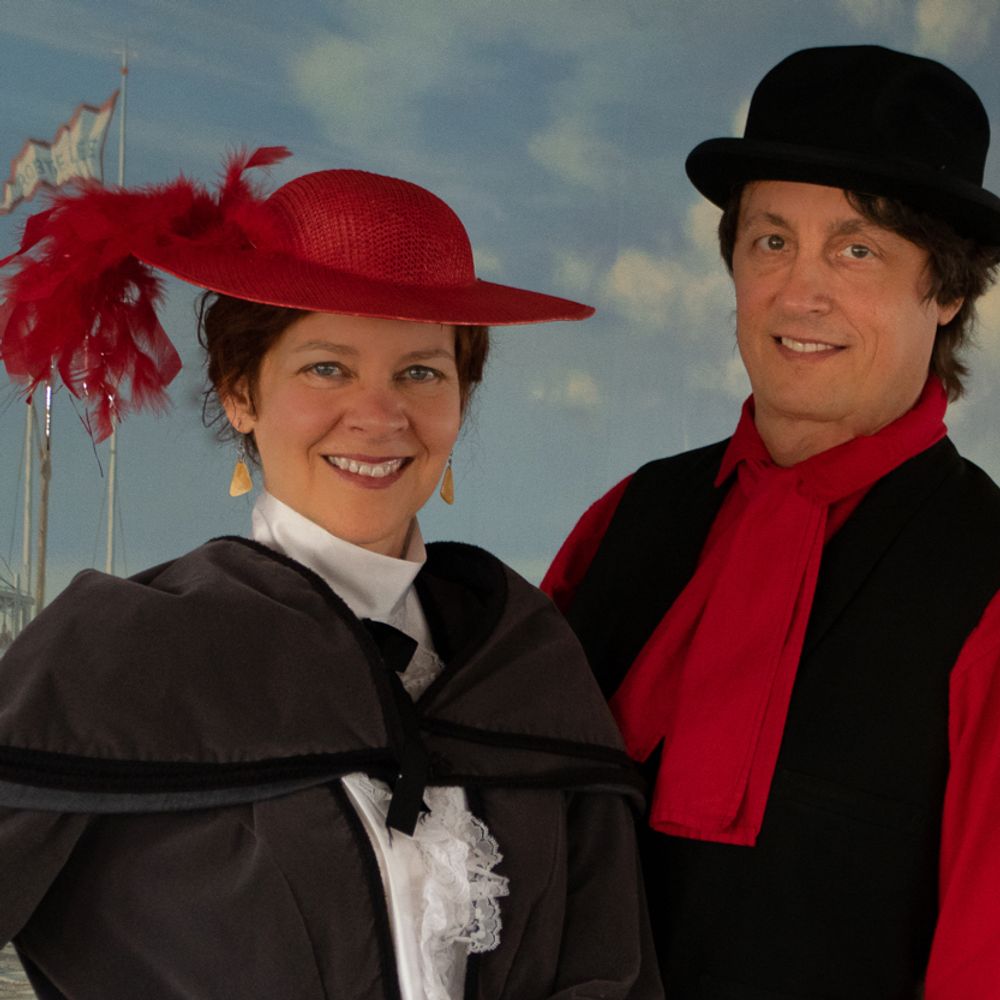 1811: A Roosevelt, A Comet, A Steamboat and The New Madrid Earthquakes
with JoAnn Funk and Steve Marking
The year 1811: a 42 year old Nicholas Roosevelt (yes, related to "those Roosevelts!") with his plucky pregnant 19 year old wife, their 2 year old daughter, dog and crew make history by piloting the very first steamboat down the Mississippi, in a historic journey that would forever change commerce on the river.
The year 1811: A bright comet appears for months in the sky. Many were terrified of this, convinced it was a bad omen. Native people link the comet to the smoke and steam of this new steamboat. Others believe the comet causes the earthquake.
On December 16, 1811 the Roosevelts, the steamboat, the comet and the New Madrid earthquakes converged in time and place for an unforgettable and dramatic adventure!
Steve and JoAnn are in character (Lydia Roosevelt and a Keelboatman) as they tell this amazing and unbelievable story. This true tale is highly entertaining, with incredible historical details and first person accounts.

Rave Reviews!
"By acting this story out you brought history to life! I had no idea we had earthquakes in the midwest - I never learned this in school!"
- American Cruise Lines guest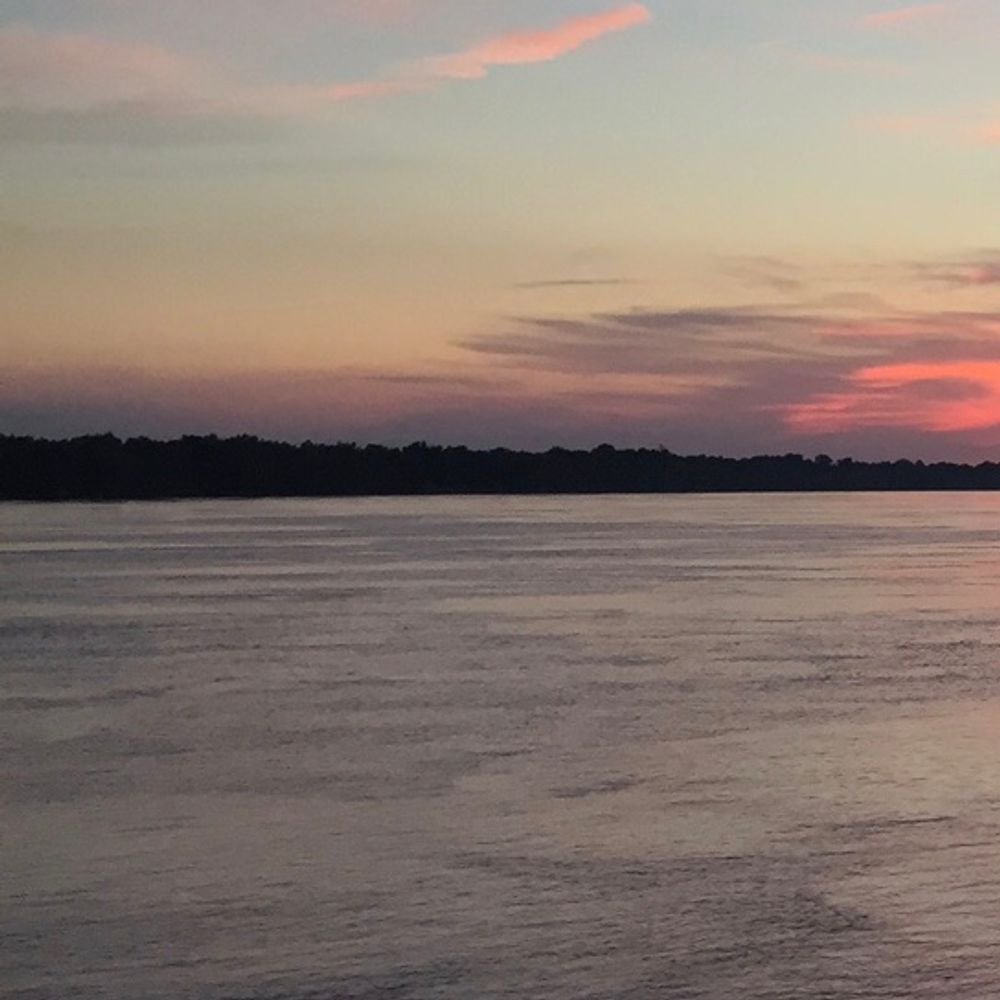 Meet the Mississippi
with JoAnn Funk
The Mississippi River is one of the wonders of the world! It is the third longest river in the world - 2320 miles. Its watershed drains 41% of the United States. It is a major bird migration route.
Home to civilization for at least 10,000 years, It has captured the imagination of everyone from Lewis and Clark to Mark Twain.
JoAnn's Meet the Mississippi is a wonderful way to get an overview of the river: glacial origins, early exploring, commercial navigation, recreational use, the incredible story of the building of our locks and dams, differences in the the Upper and Lower Mississippi, migration, wildlife and more!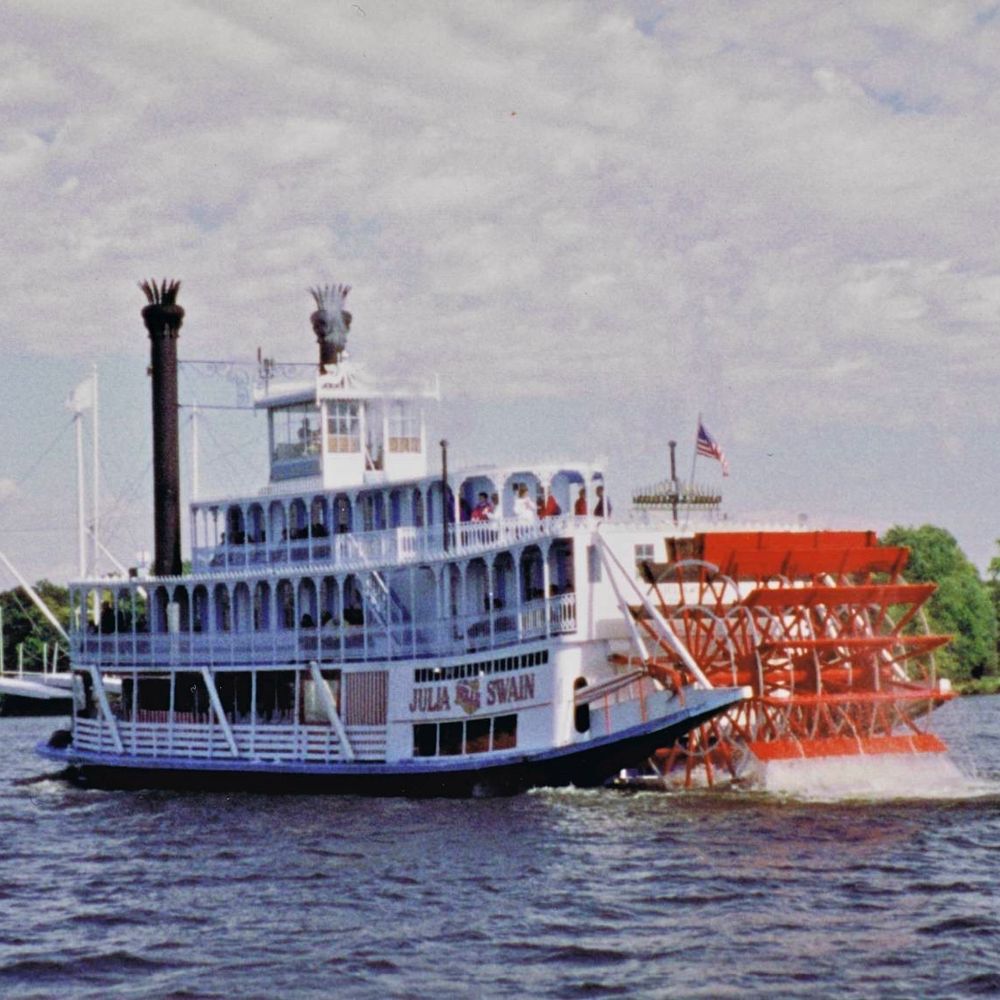 The Golden Age of Steamboats
with JoAnn Funk
Between 1811 and 1900 there were 4000 steamboats on these rivers! What happened to all them?
Learn about the history of this uniquely American form of river transportation and how it helped build our country.
Then settle in for a bit of expounding on the subject by Mark Twain!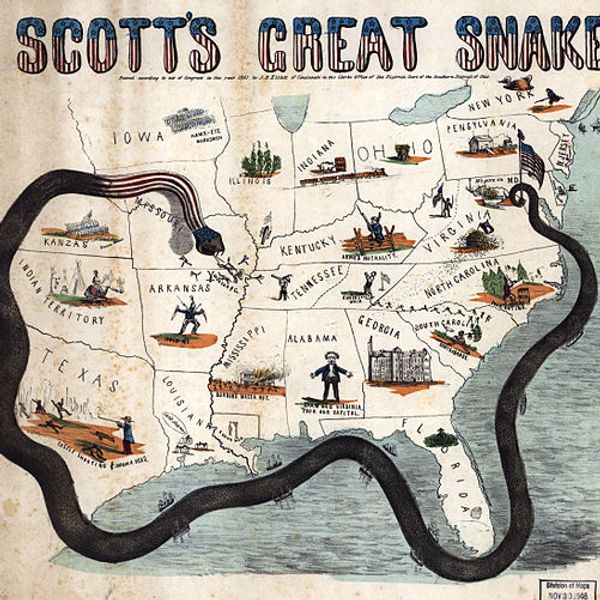 The Western Rivers and The Civil War
with JoAnn Funk
When you think of the Civil War, do you think of the eastern United States? Think again! Learn why control of the Ohio River and the Mississippi River was so crucial to the Union's victory in the Civil war. Hear the fascinating story of how this played out between the Union and Confederates and why Vicksburg, Mississippi was "the key".